Correspondent Lender Program (CLP)
Sunset Equity Funding offers a correspondent lender program (CLP) for brokers to control the loan origination process from application to closing. Sunset Equity Funding also offers very low rates with no upfront deposit fees. We expedite the loan cycle, so you can continue to scale your business.
As a Direct Lender, we have solved your money problems. Sunset CLP program enables professionals in the industry such as other Lenders and Brokers to participate in our program and fund their own deals. No need to worry about if the investor will bring the money to the funding table. Our CLP program allows you to fund your deal with a peace of mind and to further increase your business. Our CLP program has been designed to help mortgage brokers close more deals while being in controls every step of the way. 
Tailored Loan Docs (White Label)
Borrower-Lender Confidentiality
Fully Supported LOS Platform
Originate and Close Loans in your Name
GROUND UP CONSTRUCTION PROGRAM-

90% LTC*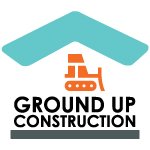 Up to 90% LTC, 70% LTARV, Not to exceed 75% of the acquisition cost
Up to 100% of construction
Rates starting at 7.99%
12 / 18 Months Term
Loan extensions available
No Pre-Payment Penalty
Business Purpose Loans Only
Experienced developers only
LTV / LTC Rate and point are based on asset type, experience, and market data
FIX AND FLIP (NO INTEREST ON REHAB HOLDBACK)

90% LTC*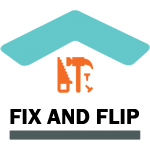 Up to 90% LTC
Up to 100% of rehab cost, not to exceed 80% of ARV
Rates starting at 6.50%
12 Months Term
Loan extensions available
No Pre-Payment Penalty
Business Purpose Loans Only
LTV / LTC Rate and point are based on asset type, experience, and market data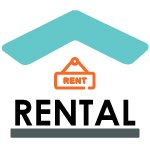 Up to 75% LTV
Rates starting at 4.5%
30 Year Term
Business Purpose Loans Only
Short term rental income permitted (Airbnb or similar service)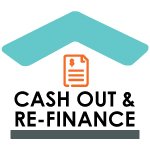 70% to 75% LTV
Rates starting at 7.99%
12 Months Term
Loan extensions available
No Pre-Payment Penalty
Business Purpose Loans Only
The reason for cash-out and the exit strategy will be underwritten thoroughly
OUR LOAN AMOUNTS:
$150,000 TO $10,000.000 
PREPAYMENT PENALTY:
NO PREPAYMENT PENALTY
LOAN TYPES:
1ST POSITION LOANS FOR NON OWNER OCCUPIED (NOO) PROPERTIES ONLY
LOAN TO VALUE (LTV):
UP TO 70% ARV
UP TO 90% LTC
OUR TERMS:
6-24 MONTHS (LONGER TERMS CONSIDERED ON A CASE BY CASE BASIS)
LOAN ORIGINATION FEES:
VARIES DEPENDING ON LENGTH OF TERM