Loan Programs
Explore our Rates
Sunset Equity Funding offers bridge loans, commercial loans, fix and flip loans in Los Angeles, California & other states of the USA.
OUR TERMS
6-24 MONTHS (LONGER TERMS CONSIDERED ON A CASE BY CASE BASIS)
LOAN TYPES
1ST POSITION LIENS FOR NON OWNER OCCUPIED (NOO) PROPERTIES ONLY
LOAN TO VALUE (LTV)
UP TO 90% LTC or 70% of ARV
LOAN ORIGINATION FEES
VARIES DEPENDING ON LENGTH OF TERM
Ready To Get Your Hard Money Loan?
GROUND UP CONSTRUCTION PROGRAM-

90% LTC*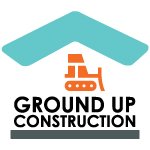 Up to 90% LTC, 70% LTARV, Not to exceed 75% of the acquisition cost
Up to 100% of construction
Rates starting at 7.99%
12 / 18 Months Term
Loan extensions available
No Pre-Payment Penalty
Business Purpose Loans Only
Experienced developers only
LTV / LTC Rate and point are based on asset type, experience, and market data
FIX AND FLIP (NO INTEREST ON REHAB HOLDBACK)

90% LTC*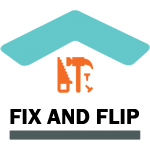 Up to 90% LTC
Up to 100% of rehab cost, not to exceed 80% of ARV
Rates starting at 6.50%
12 Months Term
Loan extensions available
No Pre-Payment Penalty
Business Purpose Loans Only
LTV / LTC Rate and point are based on asset type, experience, and market data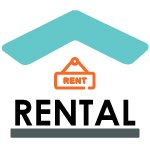 Up to 75% LTV
Rates starting at 4.5%
30 Year Term
Business Purpose Loans Only
Short term rental income permitted (Airbnb or similar service)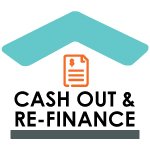 70% to 75% LTV
Rates starting at 7.99%
12 Months Term
Loan extensions available
No Pre-Payment Penalty
Business Purpose Loans Only
The reason for cash-out and the exit strategy will be underwritten thoroughly
LOAN SIZE – $500k to $10M
LTV / LTC – Up to 70%
LOAN TERM -Up to 36 months
Purchase, Rehab or Value-Add, Bridge, Stabilization, Cash-Out Refinance
Up to 40% of Loan Amount / Fund Controlled
No Pre-Payment Penalty
What is a Fix and Flip Loan?
In this day and age, as property prices continue to rise, Fix and flip projects have become a prominent form of real estate income. A fix and flip investment entails purchasing a property, renovating and repairing the property, and reselling the property for a higher price to attain a profit. So who funds these loans? Fix and flip loans are actually difficult to fund because they are usually short-term loans. That's why rather than using conventional methods of acquiring a loan from the bank, a lot of fix and flippers choose to acquire their loans from private lenders.
Here at Sunset Equity, we have extensive knowledge on the real-estate industry which allows us to fund even the most difficult fix and flip deals. We offer fix and flip loans all over the U.S with rates starting a 6.50%.
We know that getting access to capital can be difficult for those involved in fix and flips. By choosing Sunset Equity we are able to fund your portfolio very quickly and efficiently. We also have other benefits such as no prepayment penalties, no income requirements, and minimal paperwork. This is why Sunset Equity is the leading private equity firm to fund your fix and flip today! Contact us now to learn more!
What are Commercial Loans?
Any property that has a commercial use can be used as collateral for a commercial loan. At Sunset, we lend on all types of commercial property from office buildings and strip malls to large shopping centers (with or without an anchor tenant) that is located within the continental United States. We also provide rehab and construction financing on Commercial property and can easily roll a bridge loan into permanent financing.
Commercial Property Types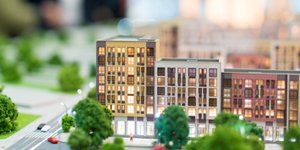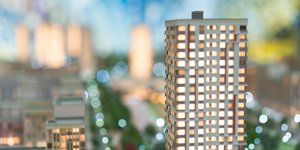 Bridge Loan is a term used by Private money lenders when originating a non-traditional bank loan. The term bridge is a term used by people in the industry to bridge the gap between purchase and disposition via refinancing or sale. The Lenders rely upon originating bridge loans mainly on borrower's assets and equity in the underlying collateral. These bridge loans are most suited for a fix and flip investor that needs further financing either until the closing of a transaction or resell the property usually within less than a years' time.
Sunset provides construction and Rehabilitation loans to investors. These loan operate as line of credit where the borrower may access those funds for construction purposes. The caveat is that these loans are only drawn when certain portion of the project is completed as it operates for construction reimbursement. The disbursement of funds is done through a fund control to ensure work has been properly performed.
No Payment on Construction Holdback
No payment on construction hold back is HUGE. Imaging having to pay on money that you do not have access to. For instance if you borrow 1 million for construction portion of your project at 9%, you would have to pay $90,000 per year on monies that you did not use. Assuming if the purchase money loan is too 1 million, then you effective interest rate is 18%. At Sunset you do not pay for construction hold back to the extend that it's not used.
OCCUPANCY: Non-Owner Occupied
LOAN TYPE: Live Auctions & Online Auctions
PROPERTY TYPE: Single Family Home, Condo
BORROWER PROFILE: Individual, LLC, Limited Partnership Or Corporation
Ready To Get Your Loan?
It's fast, easy and best of all- no paperwork!