Fix-and-Flip Forecast 
Benjamin Donel CEO/Founder – Sunset Equity  Group/Donel & Associates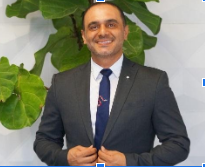 As 2019 comes to a close and we're preparing to ring in the New Year, all eyes are focused on how the fix-and-flip market will be at the start of the new decade. As many flippers know, the market has been a mixed bag this year. Recent data from ATTOM suggests that 2019 saw flippers receiving a gross profit of $64,900 on average. This figure is relatively good as it means that flipping still has the potential to make quite a bit of money. However, the return on investment is hovering around seven-year lows at 40.6%. Even though investors are making a decent amount on each flip, the property costs are so high that the margins aren't the same as they used to be.
In 2020, expect some of these trends to continue. Here are 3 predictions for the 2020 flipping market.
Return On Investment Will Not Improve
Experts predict home price

s will keep rising in 2020, partly due to low mortgage rates. As property prices rise, regular buyers begin to drive up the costs of less expensive homes. A family that cannot afford a $250,000 home might see a $150,000 one that needs a bit of work and elect to put an offer on it instead. The competitiveness for this space drives up the capital cost for flippers.
If home prices keep rising, we will likely see the same trend we saw in 2019 continue into 2020. Absolute profit numbers will increase, but margins will decrease. It'll cost $200,000 to make $70,000, for example, instead of $160,000 to make $65,000.
As Deals Become Harder To Find, Flipping Will Be More Concentrated
2019 saw flipping rates as a portion of all home sales decrease in 78% of markets. Reno, Salem, Clarksville, and Vallejo all had the most substantial declines. Perhaps unsurprisingly, many of these areas have seen rapid growth over the past 3-5 years. For example, in 2012, the average home cost in Reno was $175,000, and now it is $387,000.
In 2012, there were plenty of deals on the market that would be fast, easy, and cheap flips. Now, with the average home going for $387,000, these inexpensive investments are challenging to find. Many cities and towns have experienced an upswing like this over the past.
The cities where flippers are making the most money, like Scranton, have bucked the trend over the previous years. Investors can still score good deals. Expect that in 2020, the cities where flippers can make a healthy profit will become smaller, and thus the market will be much more competitive.
Flippers Will Continue To Sell To More FHA Buyers
In 2019, 14.5% of flipped homes wound up in the hands of FHA-backed buyers. This trend will likely continue in 2020 as home prices continue to climb, and more people rely on FHA financing to be able to secure a mortgage.
Investors would be wise to keep FHA eligibility in mind. Most flipped properties should be eligible for FHA financing. Still, if your property winds up being excluded (by eventually costing too much, for example), then you may wish to rethink your flip. With FHA financing so prevalent in certain cities, not having your property be eligible may be a significant problem. For example, Stockton, CA had 37.3% of flips going to FHA-backed buyers. A disqualified property might prove to be very costly.
Competition Will Increase, But Flipping Is Still Profitable
To summarize, 2020 will likely see competition increasing. The number of cities where flipping is profitable is shrinking. And with more people competing for the same homes, the result will be a lower overall ROI as a percentage of the original capital. Rising home prices are also resulting in more people turning to FHA financing and other assisted mortgage types. Flippers need to be aware of this and plan their projects accordingly.
None of this means that flipping isn't profitable. The average time to flip nationwide is 177 days, and that figure has remained relatively constant from last year to this year. There's no reason to believe that it will change. To gross $64,900 on average for less than half a year's worth of work is an incredible rate of pay in most places.
There are deals to be had in the marketplace. Investors are buying and flipping homes every day for good money. Unlike the market a few years ago, however, these deals are becoming harder and harder to find. These deals are also in cities like Scranton, Pittsburgh, and Cleveland instead of "traditional" hotspots like Vegas or Phoenix. As a flipper, you may have to consider looking for deals in these other cities to achieve a more substantial return on investment.
Flipping homes certainly isn't easy or risk-free, but it tends to be profitable. That hasn't changed. Flippers will have to adjust a bit to make the same money in 2020!
Benjamin Donel, CEO