This month Mayor Garcetti's office proposed an innovative new initiative, which will incentivize the permit process and construction of accessory dwelling units (ADUs).
In a statement made at the beginning of this month city officials stated, "The designs will help simplify, expedite, and reduce the cost of the overall permitting process by offering consumer protection from contractor abuses; direct access to architecture firms who have secured approved plans; and flexible designs that will work for most residentially zoned properties".
Named the ADU Standard Plan Program, the newly publicized project will fast track the permit process for secondary dwellings on pre-existing single-family lots.
What's an ADU? And what's it all mean?
Known commonly as a granny flat or backyard home, accessory dwelling units or ADUs are residential living spaces built on already existing properties.
ADUs have increased in prevalence since 2017 state legislation that changed the way these alternative dwellings were regulated. For many living in Los Angeles, ADU's have become an affordable option in the midst of steadily increasing market-rate housing. In fact, a study done in 2017 by UC Berkley's Terner Center for Housing Innovation, suggests that 58% of ADUs are rented at below-market rates.


What's the plan?
The initiative comes as a response to the increasing housing deficits the city and surrounding areas are facing. According to the Los Angeles Department of Building and Safety's Website, there are a total of 28 ADU designs – 21 approved and 7 pending approval. Choosing one of these pre-approved designs could cut the permit process from 6 weeks to 1 day, claims the mayor's office. Essentially, streamlining what was once a drawn-out and costly process.
The expedited permit process adds further incentive by creating a more accessible market for those looking to capitalize on their existing property. Additionally, the program stands to boost a 2019 program that allows homeowners to receive benefits from the city in exchange for renting out backyard homes to seniors combating housing insecurity.
The new plan is fitting for the 500,000 single-family lots that are presently in Los Angeles. Specifically, UCLA reports that ADUs are feasible for 5%-10% of the total properties.
The Standard Plan Program also promises to be beautiful. Mayor Garcetti spoke on the major goals of the program stating, "We want to solve the housing crisis; we want to stabilize our neighborhoods. But we also want to see beautiful design." As of now, 14 architectural firms have submitted modern designs, ranging from studios to larger two-story layouts.
With rent on the rise and a bold new housing initiative, it can only be assumed the era of the "granny flat" is just getting started.
Now that you know. What can you do?
If you are looking for a new or additional investment venture, this development couldn't have come at better time and Sunset Equity is the perfect partner. As a boutique firm we can assure acutely personalized service and we close in record time—just 10-15 days from origination. Our borrowers typically receive 80%-90% LTC with interest rates starting at 6.50% and if you're a first-time investor we can guarantee up to 80% LTC. We also offer the option to do 100% of the construction on any project. ADU's are here to stay, so let Sunset Equity make one happen for you.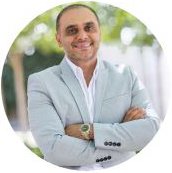 Benjamin Donel, CEO